I.C.T Instruments invites show attendees to "Shift their manufacturing into high gear" at the Productronica trade show in Messe München, Germany, on November 14–17. On Hall A2 Booth 433, the company will showcase its Uflex™ flexible automation platform and FuzionSC™ advanced semiconductor packaging platform, both of which deliver exceptional performance for a variety of automotive electronics assembly processes.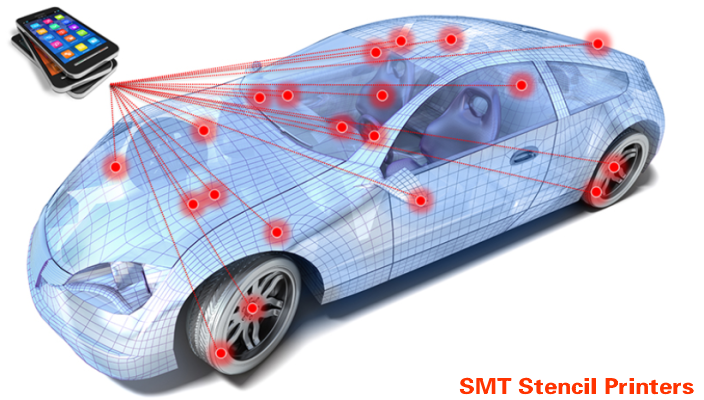 Uflex handles multiple tasks required in the production of complex electronic assemblies such as Occupant Classification System (OCS) modules, which are comprised of a pressure sensor, a silicone-filled bladder, and an electronic control unit (ECU). It can perform gasket and sealant dispensing, placement of the caps on the top and bottom-side, insertion of the populated board into the sensor unit, label placement, and testing. Uflex executes these processes to the highest quality standards in order to meet the stringent safety guidelines of the automotive industry. Uflex is also field-reconfigurable with user-level custom programming, so it can be easily redeployed for new products while preserving investment protection. Many of these same processes are required to build Advanced Driver Assistance Systems (ADAS), autonomous driving features, safety features, and infotainment options.
More details, please contact us:
Tel: +86 13670124230 (
WhatsApp
/Skype/WeChat)
For LED headlamps, I.C.T has developed a proprietary high-accuracy LED placement solution called Top-Side Alignment Process (TAP). This process provides economical, accurate, high-speed, and repeatable placement of LED components and ensure exact LED alignment for brighter and more adaptive (color direction, intensity) headlamps. TAP utilizes the inherent accuracy of the FuzionSC platform, coupled with the gang-pick capability of its 7-spindle FZ7™placement head for unmatched throughput. I.C.T has also successfully implemented FuzionSC TAP solutions for CPV assemblies, camera sensors, and laser diode applications.
"We're delivering solutions that are ahead of the curve for automotive electronics manufacturing," said I.C.T Instruments Vice President of Marketing, Glenn Farris. "Flexible Hybrid Electronics (FHE) will soon be a substantial driver of this market, and we're ready for that transition. FuzionSC combines with our Flexbond™ hot bar bonding platform as a superior solution for FHE flex circuit applications. It's a flexible, high-throughput, integrated solution offering complete process automation for flux transfer, high-accuracy placement and hot bar soldering." Farris continued, "We are privileged to offer these solutions which enable the future of the automotive market."
SMT Product Line Nozzle, Automatic SMT Assembly Line, SMT Stencil Printer Machine High Precise Printing Machine, Reflow Wave Oven, Reflow Oven SMD, Wave Soldering Machine Process, Pick And Place Nozzle Kit, LED Pick And Place Oven, Pick And Place Stepper Motor, Pick And Place Machine Sheet, Fpc Pick And Place Machine, Feeder Pick And Place Machine, Meassurement SMD Pick And Place, Pick And Place Machine Yamaha, Pick And Place Machine Cp45, Pick And Place Hand Tool, Conveyors, SMT Conveyors, PCB Loader Machine, PCB Conveyor Manufacturers, PCB Unloader, PCB Loader, PCB Conveyor, SMT Loader, SMT Unloader, PCB Buffer, SMT New Conveyor, SMT New Conveyor Pick Up