JUKI SMT Pick & Place Machine Part Maintenance
From:    Author:JUKI SMT Pick & Place Machine    Publish time:2020-10-08 16:01    Clicks:0
JUKI SMT Pick & Place Machine Part Maintenance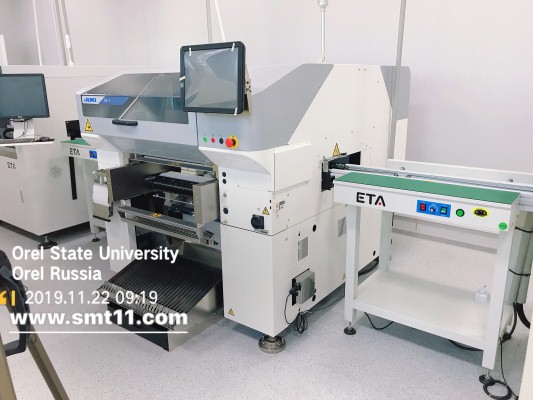 ①Air channel 1 In order to ensure the accuracy and installation speed of the machine, it is required to clean the empty channel regularly (blowing from the air filter assembly to the nozzle holder).
Take the air filter out of the air filter assembly once a week to see its pollution. If clogged by dust, replace it.
① If the suction nozzle has dirt, such as solder, blocked in the suction nozzle, the suction will not be strong. If there is dirt on the bottom surface of the nozzle, it will cause air leakage and cause the system to fail to recognize smaller components during image processing. Clean the suction nozzle with alcohol and blow off the dust with a hair dryer (at least once a week).
②Check whether the rubber suction pad has cracks and pollution.
(3) Check the air pressure
This step mainly checks the performance of the vacuum exhaust pipe. First open the vacuum valve, and then block the top of the suction nozzle with your fingers to check whether the negative pressure is greater than 0.08MPa (600mmHg).
① Lubricate the following parts once a month.
X-axis ball screw, X-axis guide; Y-axis guide, guide shaft, ball screw, adjusting screw; transmission guide shaft;
Mounting head ball screw, linear passage, lubricating oil hole, multi-slot shaft; ball screw, sliding component, multi-slot shaft of tray feeder.
②Specified lubricant; equivalent to level 0 under JISK2220-1980 (level 0 refers to the permeability of 355 ~ 385 at 25°C).
❙
JUKI
Pick & Place Machine
Video