What is a Dedicated LED Pick and Place Machine
From:    Author:LED Pick and Place Machine    Publish time:2020-11-13 15:12    Clicks:0
What is a Dedicated LED Pick and Place Machine
ETA provides high speed SMT placement machine, PCB pick & place machine, LED pick and place machine, for SMT smart factory.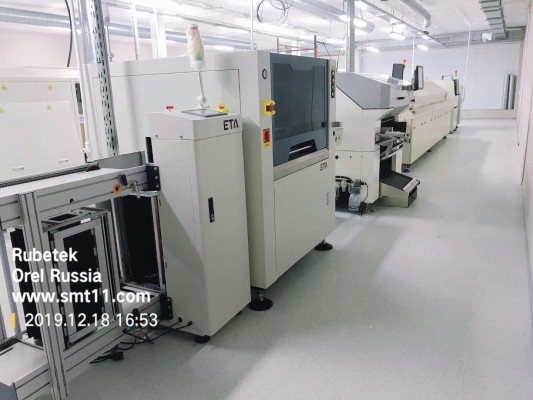 The LED pick and place machine is an SMT placement equipment specially designed for the LED industry, used to assemble large quantities of LED circuit boards. The equipment does not require high precision, but requires high speed.
The LED chip mounter mainly needs to meet the lamp bead placement accuracy requirements of 3014, 2835, 3528 and 5050, 5630, 5730. Compared with the processing accuracy of traditional placement machines, the requirements of LED placement machines are relatively low. However, the LED pick & place machine pays more attention to performance, that is, the stability, speed, operability and size requirements of the machine.
The LED mounting machine can meet the flexible production needs of the LED lighting industry. It is suitable for producing standard 600/1200mm LED fluorescent tubes (T8, T5), covering all LED related products such as LED car lights, hoses, and patio lights. According to the characteristics of different components, the LED placement machine adopts material suction nozzles, which has high wear resistance and is attached with a shrapnel design to reduce the impact on the surface of the LED during mounting. It can also mount electronic components like RC or SOP. The range of mounting components is 0805~24*18mm, mounting speed up to 8000CPH, LED placement machine is a cost-effective pick and place machine in the LED lighting industry.
❙ JUKI SMT Placement Machines Video