NEPCON ASIA 2019
From:    Author:NEPCON ASIA 2019    Publish time:2019-08-28 10:18    Clicks:0
NEPCON ASIA 2019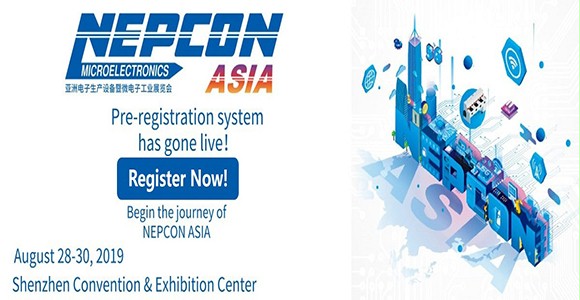 NEPCON ASIA Electronics Manufacturing Equipment and Microelectronics Industry Exhibition will be held at the Shenzhen Convention and Exhibition Center from August 28th to 30th, with an exhibition area of 60,000 square meters. Six exhibitions are combined to create a connectivity platform for the electronics manufacturing industry. The exhibition is expected to have 800 exhibitors and brands from 38 countries and regions, and 60,000 professional visitors from the electronics manufacturing industry participate in the NEPCON ASIA exhibition.
As the largest NEPCON exhibition in history, the exhibitor's strength in this exhibition is not to be underestimated. From surface mounts to smart factories, from soldering and dispensing to automation technology, a large number of giants gather in the industry.
Good news!!! Good news!!! Good news!!!
NEPCON ASIA 2019
Date: August 28th, 2019 - August 30th, 2019.
Exhibition number: 1C56
ETA is the SMT machine supplier with professional 25-year-experienced sales and after sales team, providing SMT solutions including pick and place machine, reflow oven, SMT stencil printer, SMT line and wave soldering machine.
We also is the partner of JUKI pick and place machine and Hanwha/Samsung pick and place machine, can provide the best SMT technical services and accessories support for JUKI, Hanwha/Samsung, Yamaha, Panasonic brands.
❙ Video for NEPCON, 2018.