Content
JUKI Placement Monitor
| | | |
| --- | --- | --- |
| | | By attaching newly developed, ultra-small cameras directly to the placement machine head, imaging and storage of the pickup and placement of each component can now be carried out in real-time. When a defect occurs, cause analysis can be carried out visually by the operator based on the stored image data. |

■ Defect Cause Analyzing Tool

| | | |
| --- | --- | --- |
| Captured images will be stored in a database. When a defect occurs, the database can be searched to retrieve the captured image data so that analysis of the defect cause can be easily carried out. In addition, a full range of analysis supporting functions is provided including a Movie Mode and a Digital Zoom Function. | | |

■ Component Presence Verification

| | | |
| --- | --- | --- |
| | | By comparing the images captured before and after the component placement, it is possible to judge whether the component is present or absent. |

■ Database Management

| | | |
| --- | --- | --- |
| The captured images and the placement machine information are stored in a database. By selecting a specified database from a backup file, it is possible to display previously stored data. | | |

■ Setup Assistance

| | | |
| --- | --- | --- |
| | | When starting production with a new placement machine type, the master image showing normal product placement can be displayed alongside the image captured during manufacturing and trial placement. This allows verification of the placement condition to be easily carried out and shortens the setup time of the new placement machine. |

< Basic Specifications>

Supported Model

KE-2070/KE-3010

KE-2080/KE-2080R/
KE-3020V/KE-3020VR

FX-3R

Camera field of view

12.0×7.5mm

10.3×7.3mm

10.3×6.1mm

Estimated data size of captured images
Capacity consumption per image
Approximately 200KB(*.bmp), 50~120KB(*.png) (Monochrome)
Capacity consumption per hour

Approximately 18.3GB

Approximately 16.7GB

Approximately 52.8GB *4 *5

Component presence or absence judging
Component size
Min.0.4×0.2mm~Max.5.0×5.0mm
Component height
Max.2.0mm

CPU
2.66GHz or faster (Intel Core 2 Quad or more)
Memory
4GB or more
HDD Capacity
C drive: 750GB or more (SATA)
D drive: 2.25TB or more (SATA, RAID 0)
(Create C drive and D drive; create the data storage area in D drive.Note) *1 *2
Chipset
Intel X58 chipset or the equivalent
DVD-ROM Drive
1 or more unit
USB port
1 port or more
LAN port
1 port or more
Monitor resolution
1024 × 768 pixels or greater
Expansion slot
1 PCI bus slot *3
OS
Microsoft Windows 7 Professional 32-bit

*1 External hard Drive D cannot execute the system.

*2 HDD capacity of the recommended specifications is approximately 1.3 M images (*.bmp) (equivalent to 2.6 M components).

*3 An IEEE1394a expansion card specified by JUKI is to be connected to the slot for communication with a mounter.

*4 It is a total capacity when taking four images with four placement monitors installed.

*5 Five-image mode is selectable. Feel free to contact us for more details.

* Microsoft Windows 7 is a registered trademark of Microsoft Corporation in the United States and other countries.

* Intel Core is a trademark of Intel Corporation in the United States and other countries.
❙ Customer factory
▽
ETA Saudi Arabia customer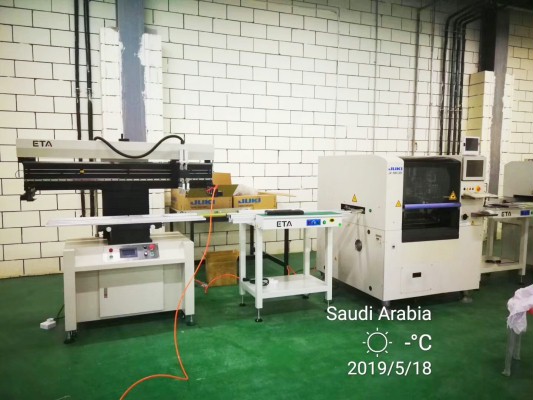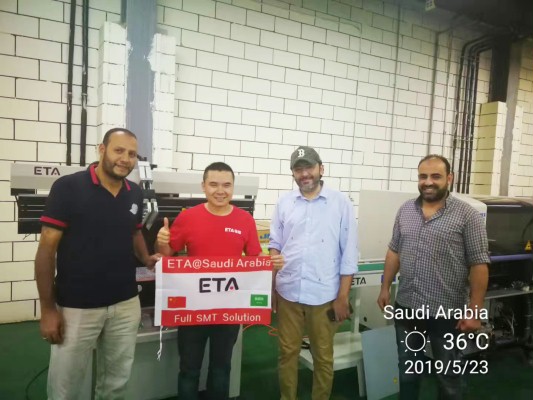 ▽
ETA New Delhi, India customer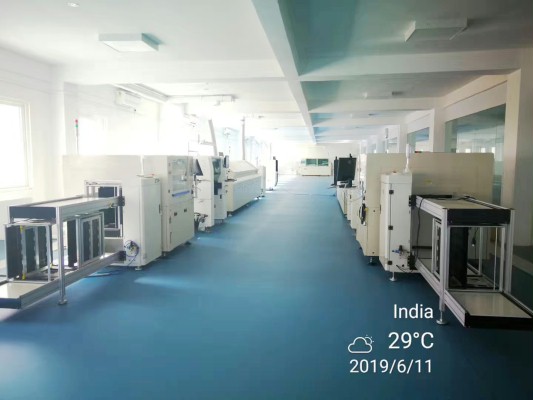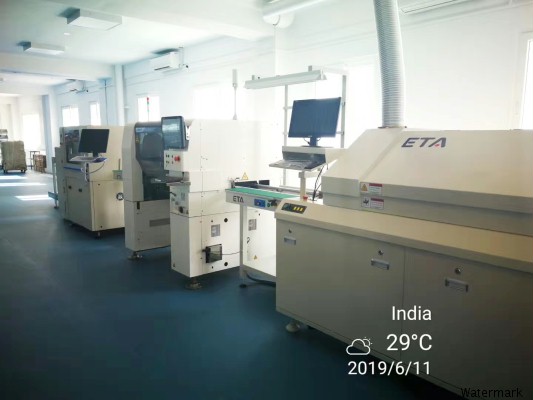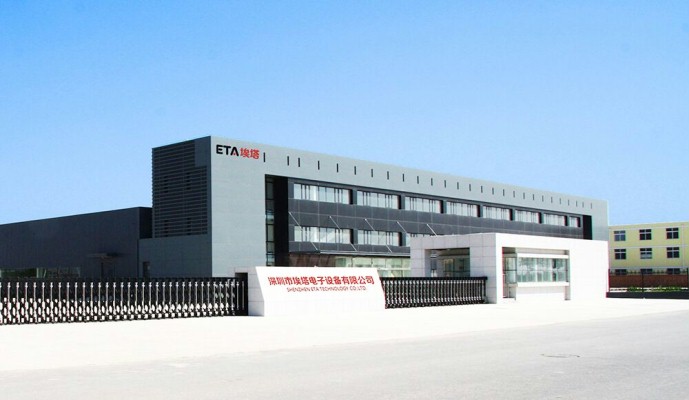 Shenzhen ETA Technology Co., Ltd. Expert in Making Customized High Quality SMT LED Pick and Place Machine, SMT LED Reflow Oven, SMT LED Stencil Printer, SMT Production Line, LED Assembly Line With More Than 23 Years Experience.
Our Goal is to Provide Customers With the Best Service Possible and to Produce Excellent Quality Products That Will Meet or Exceed Your Expectations.
Successful Experience:
Eta's Customer In 35 Countries Around the World
1. We Have Been Helping Customers To Build a Lot of New Factories Around the World.
2. Training More Than 500 Experts and Technician for Customers.
3. Became the Most Reliable Chinese Partner for You.
For SMT Factory Setup, We Can Do for You:
1. We Provide Full SMT Solution for You
2. We Provide Core Technology With Our Equipments
3. We Provide The Most Professional Tech Service
4. We Have Wealthy Experience on SMT Factory Setup
5. We Can Solve Any Question About SMT
❙ ETA Exhibition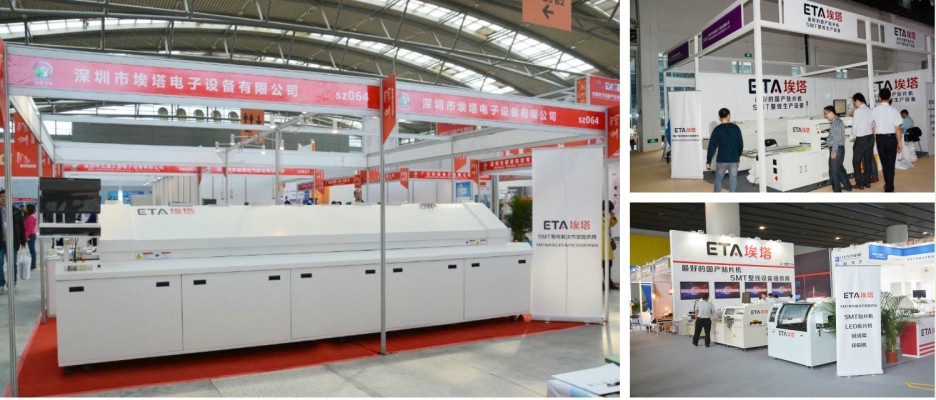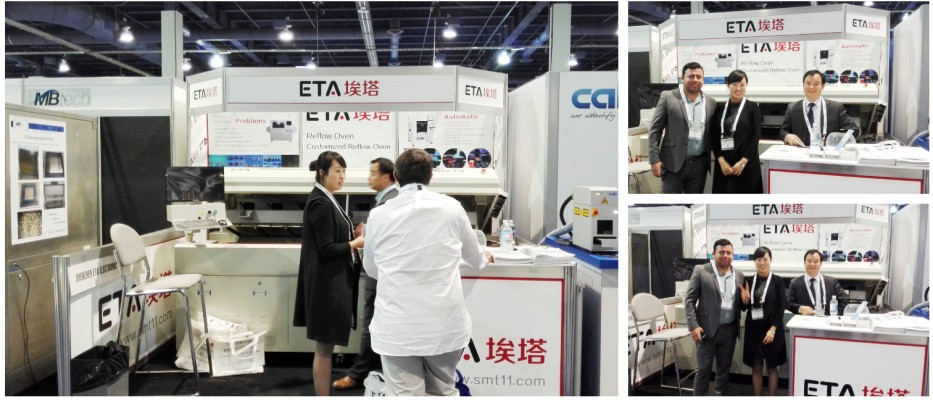 ❙ ETA Products Certificate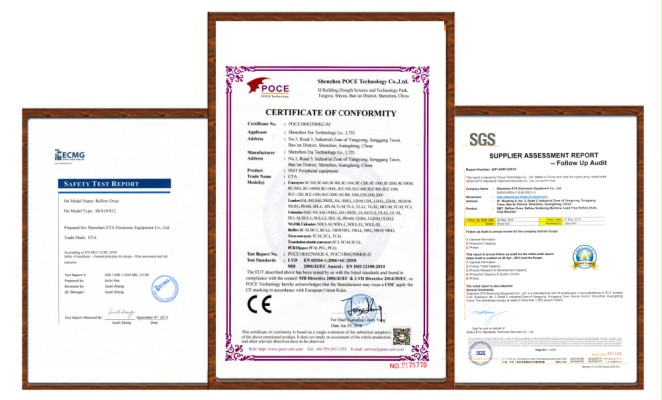 ❙ ETA Global Service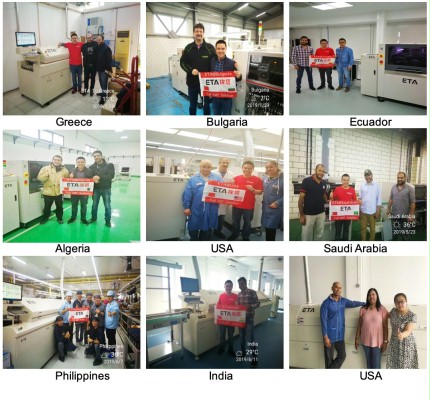 ❙ Customers' Feedback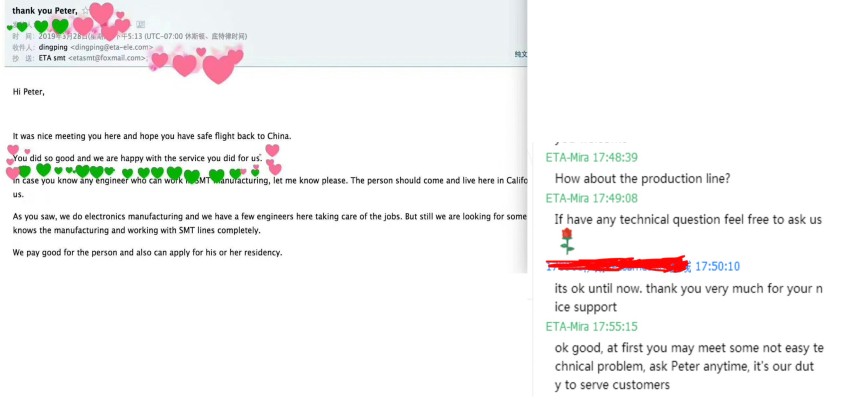 ❙ FAQ
Q: What we can do for you?
A: Total SMT Machines and Solution, professional Technical Support and Service.
Q:Are you a trade company or a manufacturer?
A: OEM & ODM service are available.
Q: What is your delivery date?
A: The delivery date is about 35 days after receipt of payment.
Q: What is your payment terms?
A: 30% deposit in advance and 70% balance before shipment.
Q: What your main customers?
A: Huawei,Foxconn,Vtech,Sumida,Kemet,Vishay,Bosch,Canon.
A: Leading SMT Supplier in China; Trade assurance to USD 560,000+; Professional after-sales service team.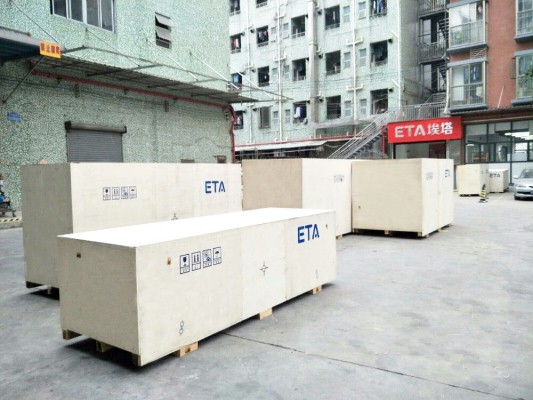 If You Could Not Find Any Similar Items You Want, You May Send Some Photos to Us. Because Our Catalog and Website Haven't Included All of Our Products.
❙ JUKI Pick and Place Machine Video